Festive parkrun
Regular readers will know that I am fairly new to parkrun - although my wife Nikki has been a regular park runner for years. It all started for me in the summer - I had talked myself into the Great South Run and knew I needed to make sure I got out more - parkrun was the sort of commitment I was looking for.
My first parkrun was in Naas (near Dublin, Ireland) in August - Nikki and I were there for the weekend and it seemed like as good a place as any to get started! We turned up there early - Irish parkrun starts later - and the atmosphere was great! We were treated like royalty!! Naas parkrun is a lovely parkrun - it's smallish (there were 54 runners when Nikki and I did it) but we would recommend… Anyway, the long and the short of it is that I was hooked…
Since then, I have run another 18 and volunteered once. My home parkrun is Fareham, which is a lovely course - out and back along the bank of the creek, but as Nikki is something of a parkrun uber tourist we tend to travel a bit… I've done Eastleigh, Southsea, Portsmouth Lakeside, Brockwell Park Herne Hill, Netley Abbey and most recently Queen Elizabeth Country Park.
Which brings me on to the festive element. This year was a bumper year for park runners - the ONLY time that parkrun is allowed on any other day than a Saturday is Christmas Day and New Years Day - AND the only time you can run at anything other than 9am is New Years Day… So, New Years Day is the ONLY day it is possible to "double up!"
We kicked off the festive period with Christmas Eve at Portsmouth Lakeside parkrun (nice and flat - mainly pathed) - it was cold that morning, but a great turnout. Then we went for Christmas Day - I decided that I would take a load of gloves and hand them out to all the Volunteers (who are always magnificent and ANY parkrun) plus any youngsters who turned up (there were quite a few which surprised me!!) Nikki and I met a friend, Ros, and ran in duly festive hats!! 2 parkruns / 2 days!!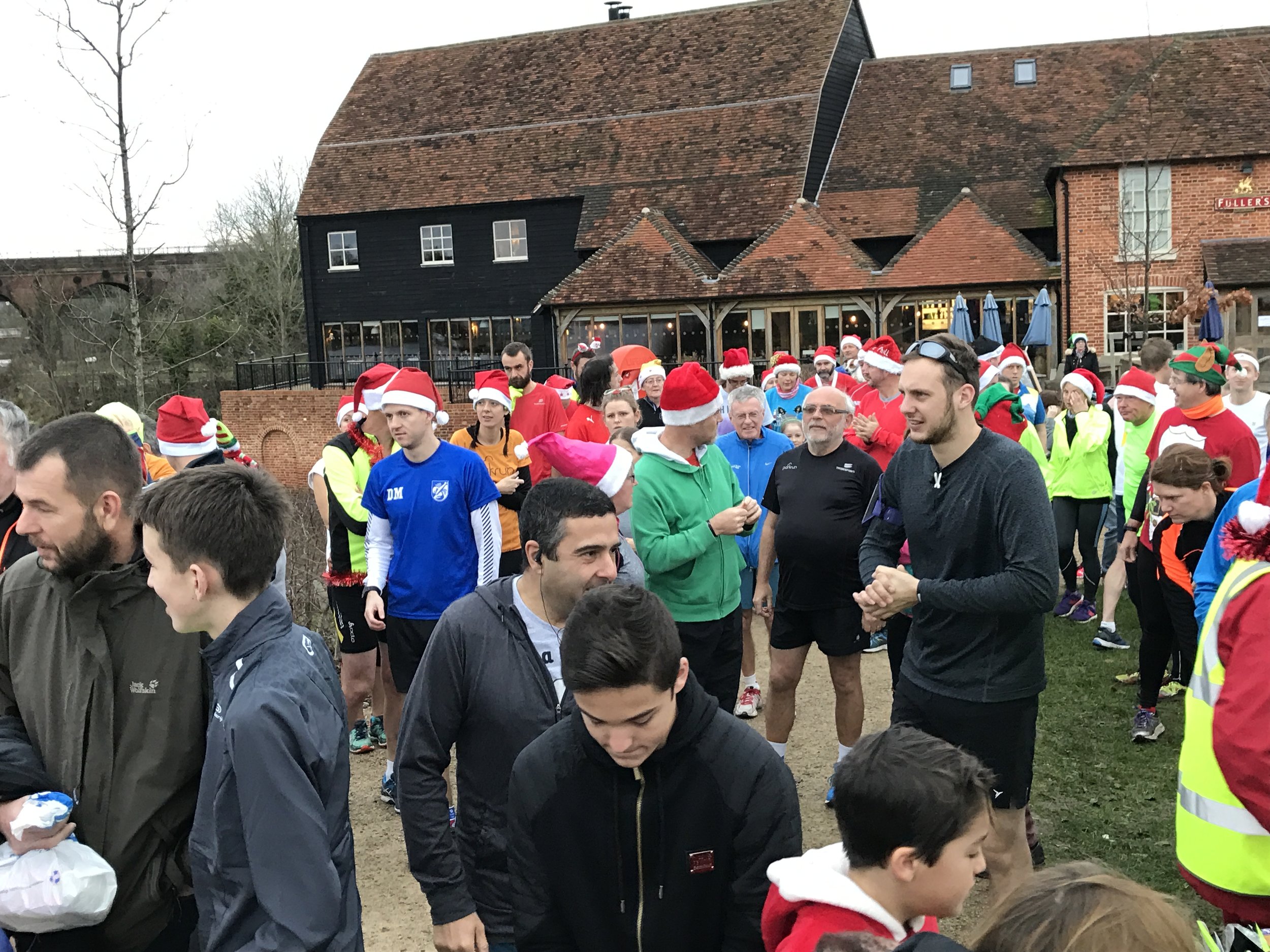 Next up, after a fantastic Christmas and a few runs in between, we got to another bumper parkrun weekend! We started off in Southsea on New Years Eve. Southsea is one of my favourite parkruns - it's always busy, and it's flat - New Years Eve was even busier than usual, but the atmosphere was great! Afterward it was onto the festivities of New Years Eve and an alarm call for New Years Day (much to the amusement of non runners!!). Our plan was to do Fareham at 9am as it is the closest and then onto Queen Elizabeth Country Park. We met with some friends who did both with us (Dean and Debbie) and Ros also made the QECP parkrun. All I have to say about this is that if there is a WORSE course as the second in a day I'd be surprised! QE is HILLY and MUDDY (very muddy!!) so it was a real challenge - but a lot of fun!!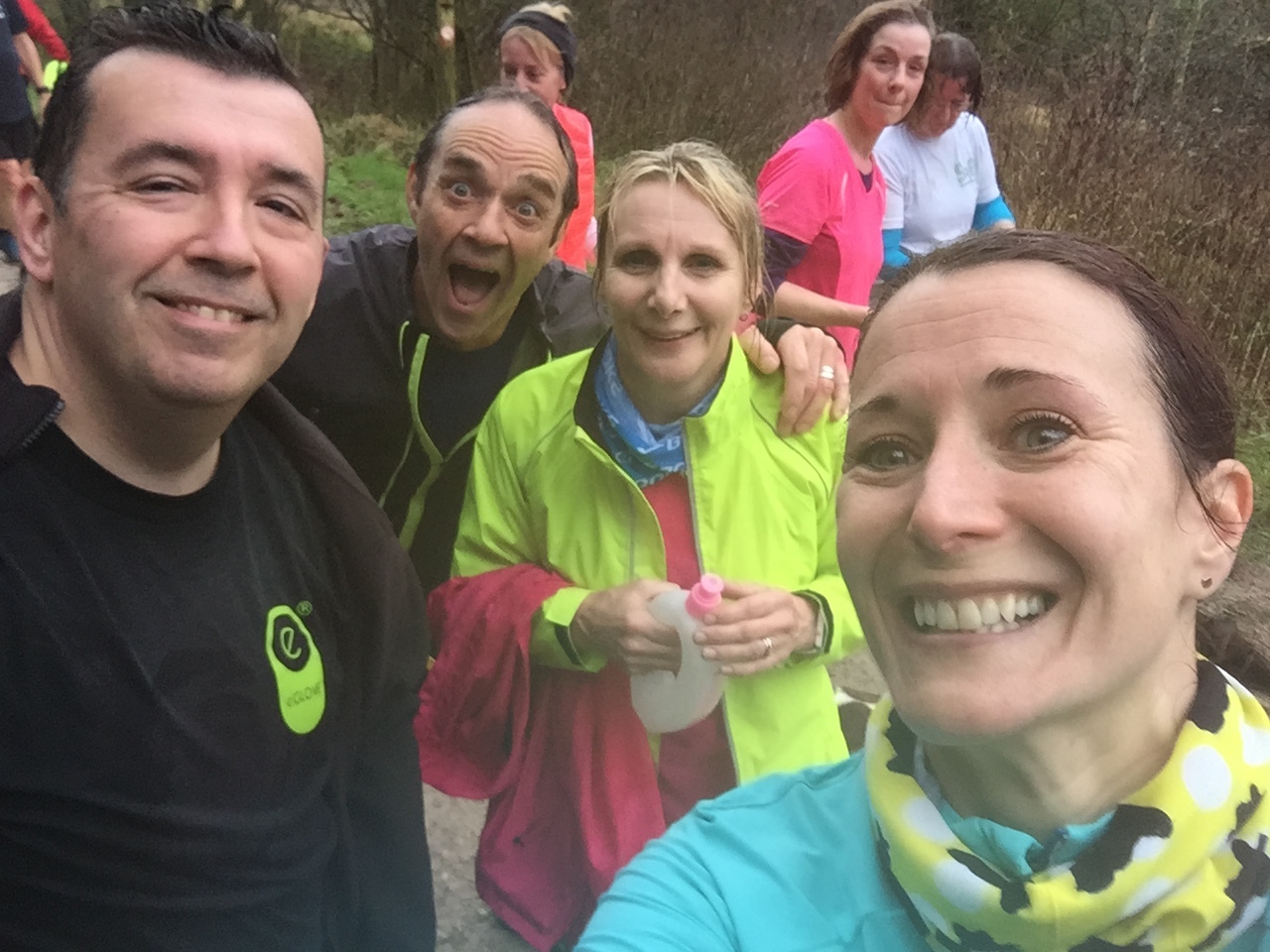 So there you have it - 5 parkruns done in 8 days!
I really can't recommend parkrun enough to anyone who's yet to experience it - there is no pressure, all standards are catered for, and it is free forever! Find your local one here www.parkrun.com